CompTIA Network+ Training In New Jersey
The technical expertise required to safely construct, maintain, and troubleshoot the vital networks that organizations depend on is validated by CompTIA Network+.
The CompTIA Network+ Training In New Jersey equips candidates to maintain networks on any platform, in contrast to other vendor-specific networking certifications. The only certificate that addresses the specific competencies required of network workers is CompTIA Network+. 
To promote the network administration careers of IT professionals, CompTIA Network+ offers flexible training alternatives like self-paced study, live online training, custom training, and labs.
Years in IT training industry
- Career benefits with CompTIA Network+ -
Things you can expect to learn from the course:
Understand networking principles –
Recognize the LAN, WAN, routing, and switching concepts across many platforms.
Online networking –
Study the OSI (Open System Interconnection) concept and virtual networking.
Skills for Troubleshooting –
Learn sophisticated troubleshooting techniques to fix challenging network issues on many platforms.
Application for TCP/IP –
Learn everything you can about the operation of TCP and IP applications and networks.
Management of Risk –
Be an expert at managing risks and assist your business in gaining the confidence of your clients.
Preparation for exams –
Learn ideas and terminologies, and get expert guidance and recommendations to pass the CompTIA Network+ exam easily.
- Upcoming Live BOOTCAMP CALENDAR -
Upcoming Live BOOTCAMP CALENDAR
-Who should attend this Course -
Request for more Information
-What you will learn in this Course -
Describing the use of ports and protocols and their functions.
Describing gadgets, programmes, protocols, and services in their relevant OSI layers.
Describing the features and ideas of switching and routing.
Knowledge of how to configure the proper IP address Knowledge of the many types and network topologies.
Use the appropriate wireless settings and technologies.
Describe the various forms of network attacks.
Need Customized Curriculum?
- Our World-Class CERTIFIED INSTRUCTIOR -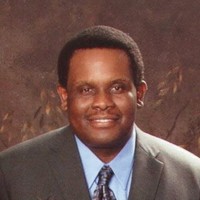 Risk Management Framework (RMF), Risk Management, Information Technology (IT) Security, Certified Information Security Manager (CISM), Certified Information Systems Security Manager (CISSM), CompTIA Cloud Admin Professional – CCAP, CompTIA IT Operations Specialist – CIOS, CompTIA Secure Cloud Professional – CSCP, CompTIA Secure Infrastructure Specialist – CSIS, Information Systems Management & Cyber Security, Cyber Security Law and Policy, Cybersecurity Regulatory Compliance, and Computer Networking,
Jim Hollis
CompTIA Instructor
- Certification of Course Completion -