CompTIA DATA+ Training Course
Are you ready to dive into the world of data management and become a data expert? At CareerMaker, we offer a comprehensive CompTIA Data+ certification training program designed to help you develop the necessary skills to succeed in the field. Our training program is specifically tailored to provide you with the knowledge, practical expertise, and industry-recognized certification required to excel in the dynamic world of data management.
The early-career data analytics certification CompTIA Data+ Certification is designed for professionals responsible for fostering and advancing data-driven business decision-making.
Years in IT training industry
- CompTIA DATA+
COURSE HIGHLIGHTS

-
Become more business-savvy
Contribute to boosting productivity
Provide businesses with essential information
To gain a competitive advantage, find and use sources
Recognize fundamental data schema ideas
Recognize various data systems
Recognize the different types and features of data
Analyze and contrast multiple markup languages, data structures, and formats
Describe the processes for integrating and gathering data
- Upcoming Live BOOTCAMP CALENDAR -
| | | | | | |
| --- | --- | --- | --- | --- | --- |
| 09:00am - 01:00pm (CST) | Weekend Morning | August 26 2023- September 24 2023 | Live Online | ENROLL NOW | INQUIRY NOW |
| 10:00am - 06:00pm (CST) | Weekday | August 28 2023- September 01 2023 | Live Online | ENROLL NOW | INQUIRY NOW |
| 07:00PM - 11:00pm (CST) | Weekend Evening | August 26 2023- September 24 2023 | Live Online | ENROLL NOW | INQUIRY NOW |
August 26 2023- September 24 2023
09:00am – 01:00pm (CST)
Weekend Morning
Live Online
August 26 2023- September 24 2023
07:00PM – 11:00pm (CST)
Weekend Evening
Live Online
Do Have Any Questions.Feel Free to contact us Today?
-CompTIA Data+ Course Description -
The procedures and skills of data analytics might be helpful in occupations other than those involving data. Professionals like marketing experts, financial analysts, human resource analysts, or clinical health care analysts can maximize performance and make wise decisions when they can use and assess data effectively. Therefore, if you work in one of these fields, consider enrolling in CareerMaker's CompTIA Data+ certification course.
Enrol in a CareerMaker CompTIA Data+ DA0-001 course approved by the CompTIA. By mining and manipulating data, using fundamental statistical techniques, and analyzing complex datasets while adhering to governance and quality standards throughout the entire data life cycle, you will learn the skills necessary to transform business requirements in support of data-driven decisions in this course.
The ideal Target Audience for the course:
Analytics experts are in charge of gathering and interpreting data to give a company an accurate view of its business operations or performance. A fundamental business function such as marketing and sales, finance and accounting, human resources, or operations may be the analyst's area of expertise, or they may aspire to a more generic data analysis position. Data analysts, report analysts, business intelligence analysts, market research analysts, or operations analysts are among the roles for which this training would be perfect.
Data Analyst
Clinical Analyst
Reporting Analyst
Marketing Analyst
Business Data Analyst
Operations Analyst
Business Intelligence Analyst
Working as a report or business analyst for 18 to 24 months
Exposure to databases and analytical tools
A fundamental understanding of statistics
Knowledge of data visualization
Request for more Information
-CompTIA Data+ Syllabus -
Describe the fundamental ideas behind data formats and dimensions.
Examine and contrast various data kinds
Compare and distinguish common file formats and data types.
The principles of data acquisition
Determine frequent justifications for profiling and cleaning datasets.
Apply data manipulation techniques to a scenario.
Describe standard methods for modifying data and improving queries.
Apply the proper descriptive statistical techniques to the given case.
Describe the goal of inferential statistical techniques.
List the various types of research and the main analytical methods.
Describe specific data analytics tools.
Determine the necessary business needs from a scenario to create a report.
Use the proper information and dashboard design elements based on the method.
Use the proper techniques for dashboard building given a system.
Apply the appropriate type of visualization to the system.
Comparison of various report types
List the fundamental principles of data governance.
Apply data quality control principles to a case.
Describe the principles of master data management (MDM)
- CompTIA Data+ Jobs & Salary -
- Benefits Of Choosing CareerMaker Solutions ? -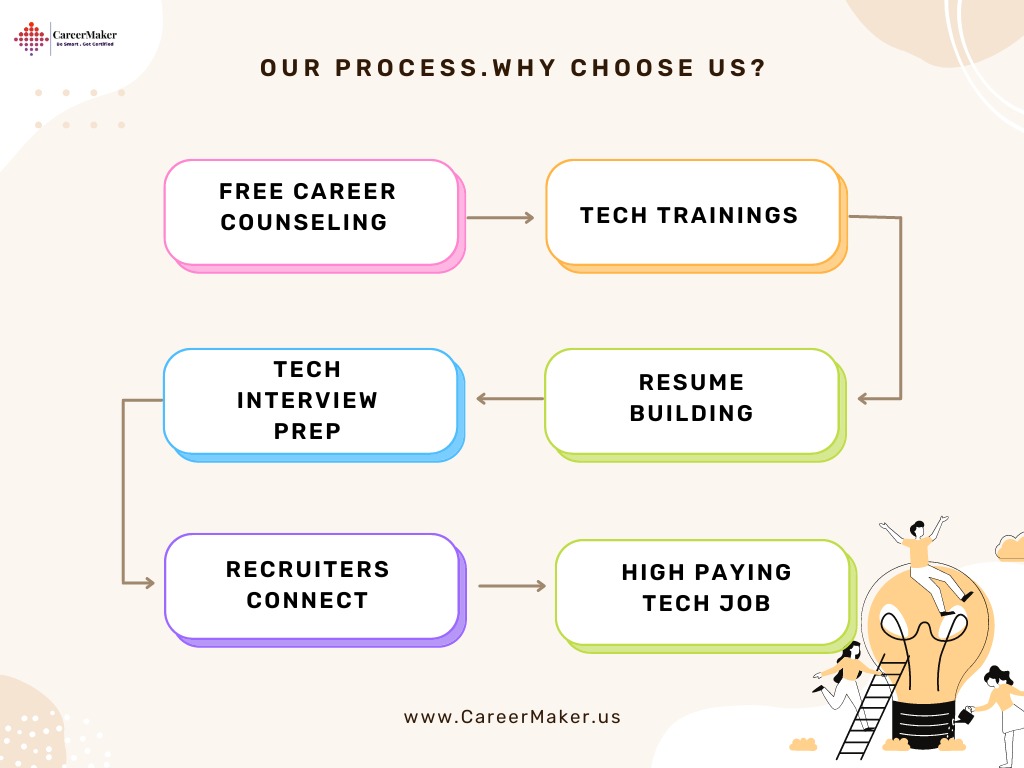 - Our World-Class CERTIFIED INSTRUCTIOR -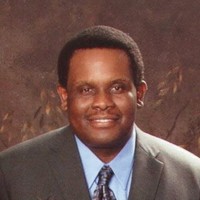 Risk Management Framework (RMF), Risk Management, Information Technology (IT) Security, Certified Information Security Manager (CISM), Certified Information Systems Security Manager (CISSM), CompTIA Cloud Admin Professional – CCAP, CompTIA IT Operations Specialist – CIOS, CompTIA Secure Cloud Professional – CSCP, CompTIA Secure Infrastructure Specialist – CSIS, Information Systems Management & Cyber Security, Cyber Security Law and Policy, Cybersecurity Regulatory Compliance, and Computer Networking,
Jim Hollis
CompTIA Instructor
- Certification of Course Completion -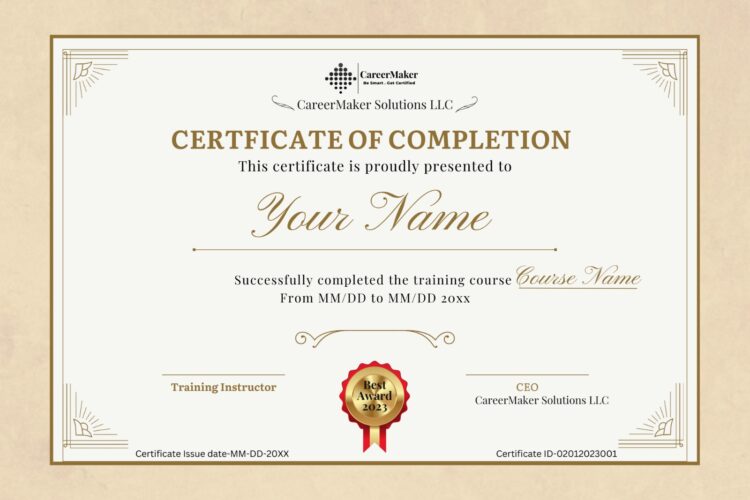 -Become a Data Expert
Today

-
Don't miss out on the opportunity to become a data expert with our comprehensive CompTIA Data+ certification training program. Join us today and gain the knowledge and skills needed to excel in the field of data management.
Call Us Today to learn more about our training program, course schedules, and enrollment options. Start your journey towards becoming a skilled data management professional today!