Certified Ethical Hacking Certification & Training (CEH) V12
Are you passionate about cybersecurity and intrigued by ethical hacking? At CareerMaker, we offer a comprehensive certified ethical hacking training program designed to help you become a skilled and certified ethical hacker. Our training program is specifically tailored to provide you with the knowledge and practical expertise required to excel in the exciting world of ethical hacking.
The Certified Ethical Hacking Certification training, now in its 12th edition, combines thorough instruction, practical learning laboratories, engagement-based practise cyber ranges, certification examinations, cyber competitions, and chances for continuing learning into one comprehensive programme: Learn, Get certified, Get involved, Compete.
Years in IT training industry
- CEH v12 Certification
COURSE HIGHLIGHTS

-
- Upcoming Live BOOTCAMP CALENDAR -
| | | | | | |
| --- | --- | --- | --- | --- | --- |
| 07:00 AM-11:00 AM(CST) | Weekend Morning | August 26 2023- September 24 2023 | Live Online | ENROLL NOW | INQUIRY NOW |
| 07:00 PM-11:00 PM(CST) | Weekend Evening | August 26 2023- September 24 2023 | Live Online | ENROLL NOW | INQUIRY NOW |
| 10:00 AM to 06:00PM(CST) | Weekdays | August 28 2023- September 01 2023 | Live Online | ENROLL NOW | INQUIRY NOW |
August 26 2023- September 24 2023
07:00 AM-11:00 AM(CST)
Weekend Morning
Live Online
August 26 2023- September 24 2023
07:00 PM-11:00 PM(CST)
Weekend Evening
Live Online
August 28 2023- September 01 2023
10:00 AM to 06:00PM(CST)
Weekdays
Live Online
Do You Have Any Questions.Feel Free to contact us Today?
-CEH v12 Certification Course Description -
Request for more Information
-CEH v12 Certification Syllabus -
Introduction to Ethical Hacking
Elements of Information Security
Cyber Kill Chain Methodology
MITRE ATT&CK Framework
Hacker Classes
Ethical Hacking
Foot Printing and Reconnaissance
Footprinting
Advanced Google Hacking Techniques
Deep and Dark Web Footprinting
Competitive Intelligence Gathering
Website Footprinting
Scanning Networks
Network Scanning
Host Discovery Techniques
Port Scanning Techniques
Service Version Discovery
OS Discovery
Banner Grabbing
Vulnerability Analysis
Enumeration
NetBIOS Enumeration
SNMP Enumeration
LDAP Enumeration
NTP Enumeration
NFS Enumeration
SMTP Enumeration
DNS Cache Snooping
Enumeration
NetBIOS Enumeration
SNMP Enumeration
LDAP Enumeration
NTP Enumeration
NFS Enumeration
SMTP Enumeration
System hacking
Password Cracking
Password Attacks
Wire Sniffing
Password-Cracking Tools
Vulnerability Exploitation
Buffer Overflow
Privilege Escalation
Privilege Escalation Tools
Keylogger
Spyware
Malware threats
Malware
Components of Malware
APT
Trojan
Types of Trojans
Exploit Kits
Virus
Virus Lifecycle
Types of Viruses
Ransomware
Computer Worms
Sniffing
Network Sniffing
Wiretapping
MAC Flooding
DHCP Starvation Attack
ARP Spoofing Attack
ARP Poisoning
ARP Poisoning Tools
Social Engineering
Social Engineering
Types of Social Engineering
Phishing
Phishing Tools
Insider Threats/Insider Attacks
Identity Theft
Denial-of-service
DoS Attack
DDoS Attack
Botnets
DoS/DDoS Attack Techniques
DoS/DDoS Attack Tools
DoS/DDoS Attack Detection Techniques
Session Hijacking
Session Hijacking
Types of Session Hijacking
Spoofing
Application-Level Session Hijacking
Man-in-the-Browser Attack
Client-side Attacks
Evading IDS, Firewalls, and Honeypots
Intrusion Detection System (IDS)
Intrusion Prevention System (IPS)
Firewall
Types of Firewalls
Honeypot
Intrusion Detection Tools
Hacking web services
Web Server Operations
Web Server Attacks
DNS Server Hijacking
Website Defacement
Web Cache Poisoning Attack
Web Server Attack Methodology
Hacking web applications
Web Application Architecture
Web Application Threats
OWASP Top 10 Application Security Risks – 2021
Web Application Hacking Methodology
SQL injection
SQL Injection
Types of SQL injection
Blind SQL Injection
SQL Injection Methodology
SQL Injection Tools
Hacking wireless networks
Wireless Terminology
Wireless Networks
Wireless Encryption
Wireless Threats
Wireless Hacking Methodology
Wi-Fi Encryption Cracking
Hacking mobile platforms
Mobile Platform Attack Vectors
OWASP Top 10 Mobile Risks
App Sandboxing
SMS Phishing Attack (SMiShing)
Android Rooting
Hacking Android Devices
IoT and OT hacking
IoT Architecture
IoT Communication Models
OWASP Top 10 IoT Threats
IoT Vulnerabilities
IoT Hacking Methodology
IoT Hacking Tools
Cloud computing
Cloud Computing
Types of Cloud Computing Services
Cloud Deployment Models
Fog and Edge Computing
Cloud Service Providers
Container
Cryptography
Cryptography
Encryption Algorithms
MD5 and MD6 Hash Calculators
Cryptography Tools
Public Key Infrastructure (PKI)
Email Encryption
- CEH v12 Certification Jobs & Salary -
- Benefits Of Choosing CareerMaker Solutions ? -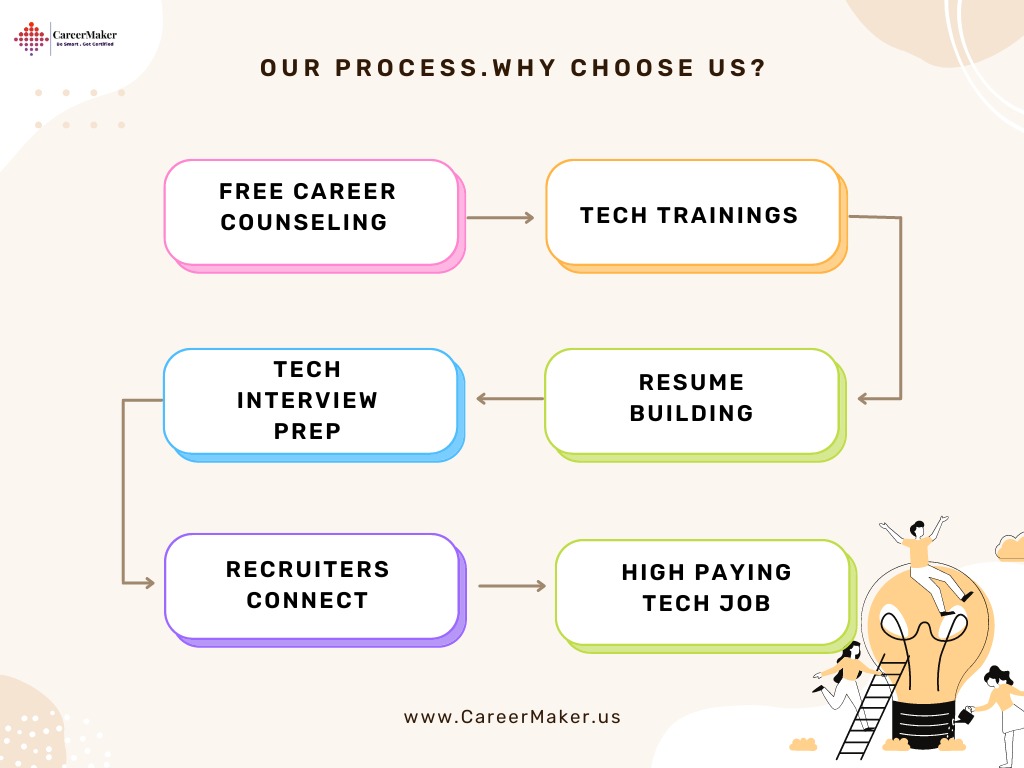 - Our World-Class CERTIFIED INSTRUCTIOR -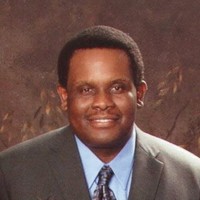 Risk Management Framework (RMF), Risk Management, Information Technology (IT) Security, Certified Information Security Manager (CISM), Certified Information Systems Security Manager (CISSM), CompTIA Cloud Admin Professional – CCAP, CompTIA IT Operations Specialist – CIOS, CompTIA Secure Cloud Professional – CSCP, CompTIA Secure Infrastructure Specialist – CSIS, Information Systems Management & Cyber Security, Cyber Security Law and Policy, Cybersecurity Regulatory Compliance, and Computer Networking,
Jim Hollis
CompTIA Instructor
- Certification of Course Completion -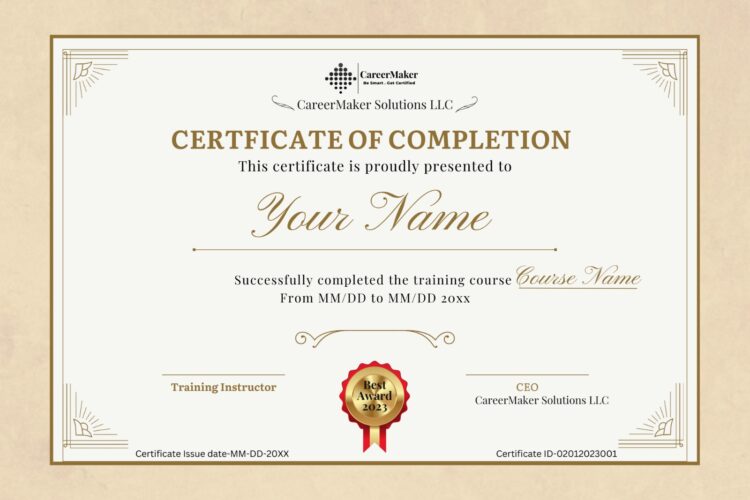 Become a Certified Ethical Hacker
Today

-
Don't miss out on the opportunity to advance your cybersecurity career with our comprehensive certified ethical hacker certification training. Join us today and gain the knowledge and skills needed to excel in the complex world of cybersecurity.
Call Us Today to learn more about our training program, course schedules, and enrollment options. Start your journey towards a successful cybersecurity career today!