CCSP – Certified Cloud Security Professional Training
Are you ready to take your career in cloud security to new heights? At CareerMaker, we offer a comprehensive CCSP (Certified Cloud Security Professional) certification training program designed to help you enhance your expertise and professional opportunities in cloud security. Our training program is specifically tailored to provide you with the knowledge and practical skills required to succeed in the rapidly expanding field of cloud security.
Obtaining the widely respected CCSP Cloud security certification training is a tried-and-true strategy to advance your career and more effectively secure crucial cloud assets.
The CCSP honours IT and information security executives that possess the expertise to implement best practices in cloud security architecture, design, operations, and service orchestration. It demonstrates that you're a leader in cloud security. 
Years in IT training industry
- CCSP Certification
COURSE HIGHLIGHTS

-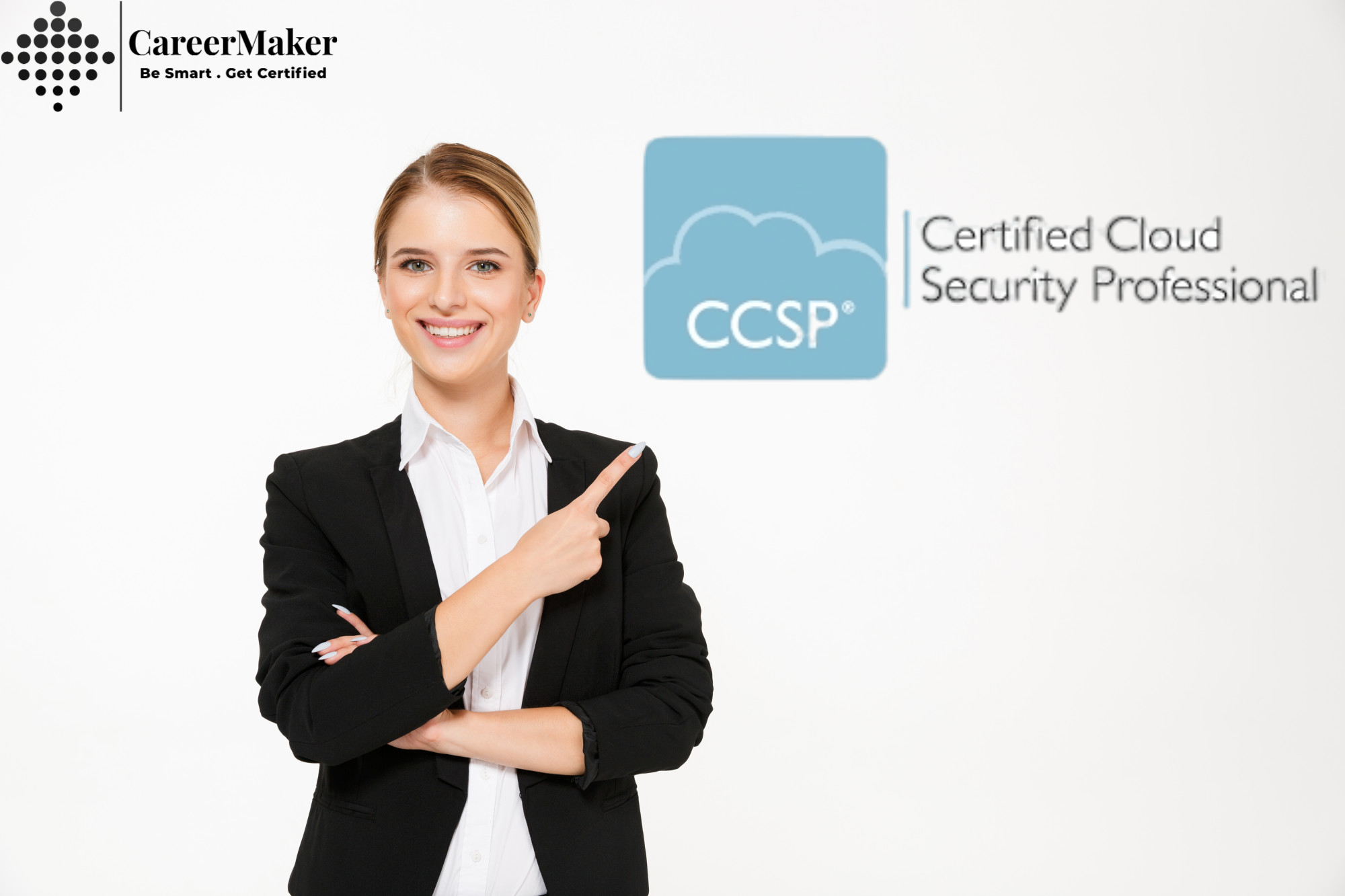 The key features of training for the CCSP Certification with CareerMaker:
Training for the widely renowned CCSP certification provided by knowledgeable instructors
Learn everything there is to know about internationally recognised information security standards.
By becoming a CCSP Certified Professional, advance in your job.
ISC2's exclusive resources and qualified cloud security teachers will help you pass the CCSP certification exam.
- Upcoming Live BOOTCAMP CALENDAR -
| | | | | | |
| --- | --- | --- | --- | --- | --- |
| 07:00 AM-11:00 AM(CST) | Weekend Morning | August 26 2023- September 24 2023 | Live Online | ENROLL NOW | INQUIRY NOW |
| 07:00 PM-11:00 PM(CST) | Weekend Evening | August 26 2023- September 24 2023 | Live Online | ENROLL NOW | INQUIRY NOW |
| 10:00 AM to 06:00PM(CST) | Weekdays | August 28 2023- September 01 2023 | Live Online | ENROLL NOW | INQUIRY NOW |
August 26 2023- September 24 2023
07:00 AM-11:00 AM(CST)
Weekend Morning
Live Online
August 26 2023- September 24 2023
07:00 PM-11:00 PM(CST)
Weekend Evening
Live Online
August 28 2023- September 01 2023
10:00 AM to 06:00PM(CST)
Weekdays
Live Online
Do You Have Any Questions.Feel Free to contact us Today?
-CCSP Certification Course Description -
Request for more Information
-CCSP Certification Syllabus -
Concepts & Design Requirements in Architecture
Know the fundamentals of cloud computing
Explain the Cloud Reference Architecture.
Recognize Security Ideas That Are Important for Cloud Computing
Understanding Secure Cloud Computing Design Principles
Determine Reliable Cloud Services
Cloud Data Protection
Recognize the Cloud Data Lifecycle
Create and put into practice cloud data storage architectures
Create and implement data security measures
Recognize and use technologies for data discovery and classification
Create and put into place appropriate jurisdictional data protections for personally identifiable information (PII)
Infrastructure & Cloud Platform Security
Understanding Cloud Infrastructure Elements
Analyze the risks related to the design of the cloud infrastructure and make security controls.
Create a plan for business continuity and disaster recovery.
Security for Cloud Applications
Recognize the need for Application Security Training and Awareness
Utilize Verified Secure Software and be aware of Cloud Software Assurance and Validation
Recognize the Software Development Lifecycle (SDLC) Process, then use the Secure Software Development Lifecycle
Operations
Create and Implement Physical Infrastructure for Cloud Environments
Operating Physical Infrastructure in a Cloud Environment
For a cloud environment, manage physical infrastructure
Logical Environment for the Cloud Infrastructure
Start the logical infrastructure for the cloud environment.
Regulatory & Compliance
Recognize the Special Risks in the Cloud Environment and the Legal Requirements
Recognize privacy concerns, including jurisdictional differences
Recognize the Audit Methodologies, Processes, and Required Modifications for a Cloud Environment.
Recognize how the cloud will impact enterprise risk management
- CCSP Certification Jobs & Salary -
- Benefits Of Choosing CareerMaker Solutions ? -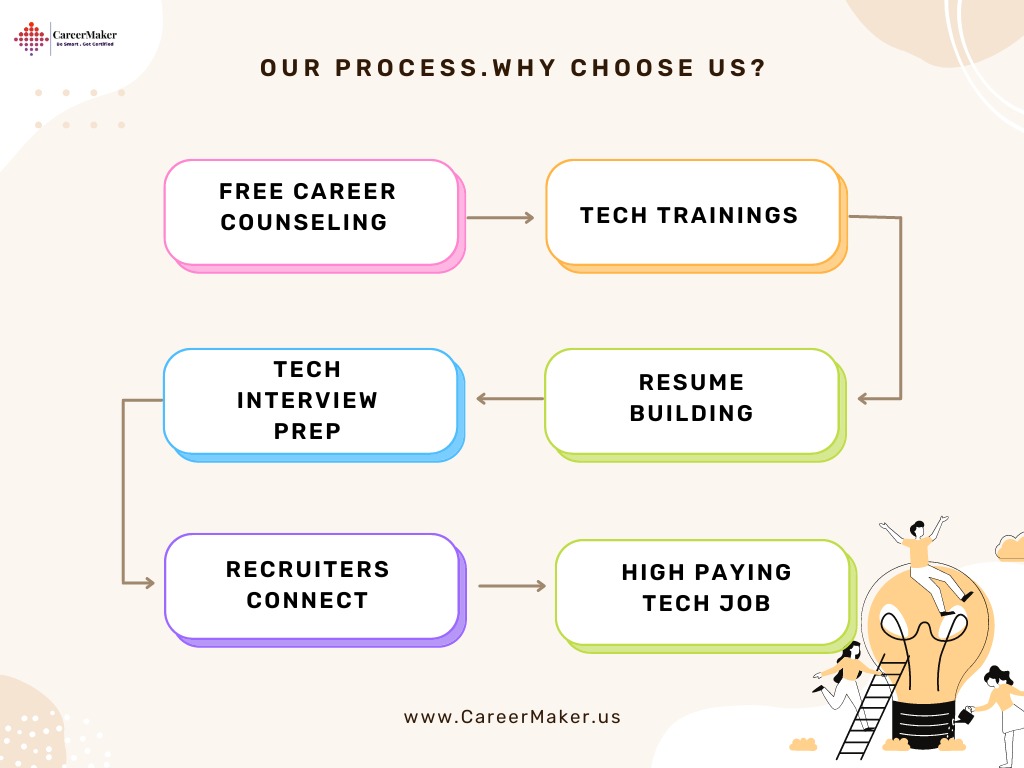 - Our World-Class CERTIFIED INSTRUCTIOR -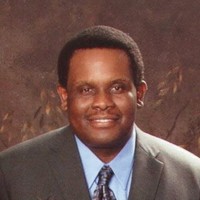 Risk Management Framework (RMF), Risk Management, Information Technology (IT) Security, Certified Information Security Manager (CISM), Certified Information Systems Security Manager (CISSM), CompTIA Cloud Admin Professional – CCAP, CompTIA IT Operations Specialist – CIOS, CompTIA Secure Cloud Professional – CSCP, CompTIA Secure Infrastructure Specialist – CSIS, Information Systems Management & Cyber Security, Cyber Security Law and Policy, Cybersecurity Regulatory Compliance, and Computer Networking,
Jim Hollis
CompTIA Instructor
- Certification of Course Completion -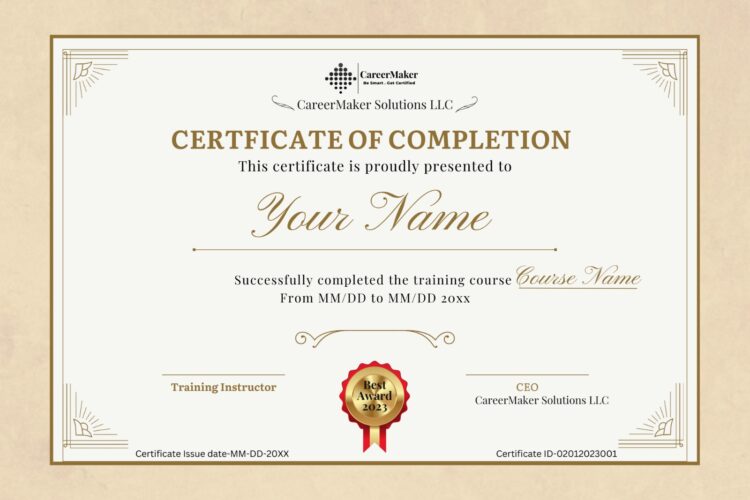 Boost Your Cybersecurity Career
Today

-
Don't miss out on the opportunity to advance your cybersecurity career with our comprehensive CCSP certification training. Join us today and gain the knowledge and skills needed to excel in the complex world of cybersecurity.
Call Us Today to learn more about our training program, course schedules, and enrollment options. Start your journey towards a successful cybersecurity career today!