CompTIA Linux+ Training Course
Are you ready to become proficient in Linux administration and take your IT career to the next level? At CareerMaker, we offer a comprehensive CompTIA Linux+ certification training program designed to help you master the Linux environment. Our training program is specifically tailored to provide you with the knowledge, practical expertise, and industry-recognized certification required to excel in the dynamic world of Linux administration.
The CompTIA Linux+ certification verifies the abilities administrators need to secure the business, power the cloud, and maintain systems. The new certification makes sure that software developers, penetration testers, cybersecurity engineers, and IT workers have the knowledge and abilities required to maintain today's technological systems.
Years in IT training industry
- CompTIA Linux+
COURSE HIGHLIGHTS

-
The best candidates for this CompTIA Linux+ course are IT professionals who regularly use Linux. Students who complete the course with CareerMaker will have a better understanding of all the fundamental Linux abilities professionals would require to make the most of the operating system and advance corporate operations.
Learners who successfully complete this CompTIA Linux+ course will be able to:
Complete Linux installation, managing user and group accounts in businesses
Learn how to use ownership and permissions across categories in Linux.
On corporate architecture, you can control kernel, system, and network services separately.
Work incredibly well with shell scripts and the Bash shell
Know how to secure and troubleshoot the Linux operating system
- Upcoming Live BOOTCAMP CALENDAR -
| | | | | | |
| --- | --- | --- | --- | --- | --- |
| 09:00am - 01:00pm (CST) | Weekend Morning | August 26 2023- September 24 2023 | Live Online | ENROLL NOW | INQUIRY NOW |
| 10:00am - 06:00pm (CST) | Weekday | August 28 2023- September 01 2023 | Live Online | ENROLL NOW | INQUIRY NOW |
| 07:00PM - 11:00pm (CST) | Weekend Evening | August 26 2023- September 24 2023 | Live Online | ENROLL NOW | INQUIRY NOW |
Do Have Any Questions.Feel Free to contact us Today?
August 26 2023- September 24 2023
09:00am – 01:00pm (CST)
Weekend Morning
Live Online
August 26 2023- September 24 2023
07:00PM – 11:00pm (CST)
Weekend Evening
Live Online
-CompTIA Linux+ Course Description -
Businesses quickly hire specialists with in-depth training to manage the large range of operating systems that are now on the market. A skilled professional can make use of the capabilities of each operating system, which has its own collection of apps and special components, to help further corporate objectives. A professional's ability to efficiently and with ease navigate the Linux environment is validated by passing the CompTIA Linux+ (XK0-004) training course and examination.
The ideal Target Audience for the course:
The following occupations can gain from CompTIA Linux+ Certification training:
Support Engineers
Technical Support Specialists
Network Administrators
System Administrators
DevOps Engineers
Linux Administrators
Professionals looking to gain a complete understanding of the Linux platform
Individuals who are looking to take up the CompTIA Linux+ XK0-004 certification exam
Pre-requisites for CompTIA Linux+ Certification:
Participants who wish to register for this CompTIA Linux+ course must possess the following:
A+ certification from CompTIA
Certification for CompTIA Network+
12 months or more of experience as a Linux administrator.
Request for more Information
-CompTIA Linux+ Syllabus -
Performing Basic Linux Tasks
Identify the Linux Design Philosophy
Enter Shell Commands
Get Help with Linux
Managing Users and Groups
Assume Superuser Privileges
Create, Modify, and Delete Users
Create, Modify, and Delete Groups
Query Users and Groups
Configure Account Profiles
Managing Permissions and Ownership
Modify File and Directory Permissions
Modify File and Directory Ownership
Configure Special Permissions and Attributes
Managing Storage
Create Partitions
Manage Logical Volumes
Mount File Systems
Manage File Systems
Navigate the Linux Directory Structure
Troubleshoot Storage Issues
Managing Files and Directories
Create and Edit Text Files
Search for Files
Perform Operations on Files and Directories
Process Text Files
Managing Kernel Modules
Explore the Linux Kernel
Install and Configure Kernel Modules
Monitor Kernel Modules
Managing the Linux Boot Process
Configure Linux Boot Components
Configure GRUB 2
Managing System Components
Configure Localization Options
Configure GUIs
Manage Services
Troubleshoot Process Issues
Troubleshoot CPU and Memory Issues
Managing Devices
Identify the Types of Linux Devices
Configure Devices
Monitor Devices
Troubleshoot Hardware Issues
Managing Networking
Identify TCP/IP Fundamentals
Identify Linux Server Roles
Connect to a Network
Configure DHCP and DNS Client Services
Managing Packages and Software
Identify Package Managers
Manage RPM Packages with YUM
Manage Debian Packages with APT
Configure Repositories
Securing Linux Systems
Implement Cybersecurity Best Practices
Implement Identity and Access Management Methods
Configure SELinux or AppArmor
Configure Firewalls
Working with Bash Scripts
Customize the Bash Shell Environment
Identify Scripting and Programming Fundamentals
Write and Execute a Simple Bash Script
Incorporate Control Statements in Bash Scripts
Automating Tasks
Schedule Jobs
Implement Version Control Using Git
Identify Orchestration Concepts
Installing Linux
Prepare for Linux Installation
Perform the Installation
- CompTIA Linux+ Jobs & Salary -
- Benefits Of Choosing CareerMaker Solutions ? -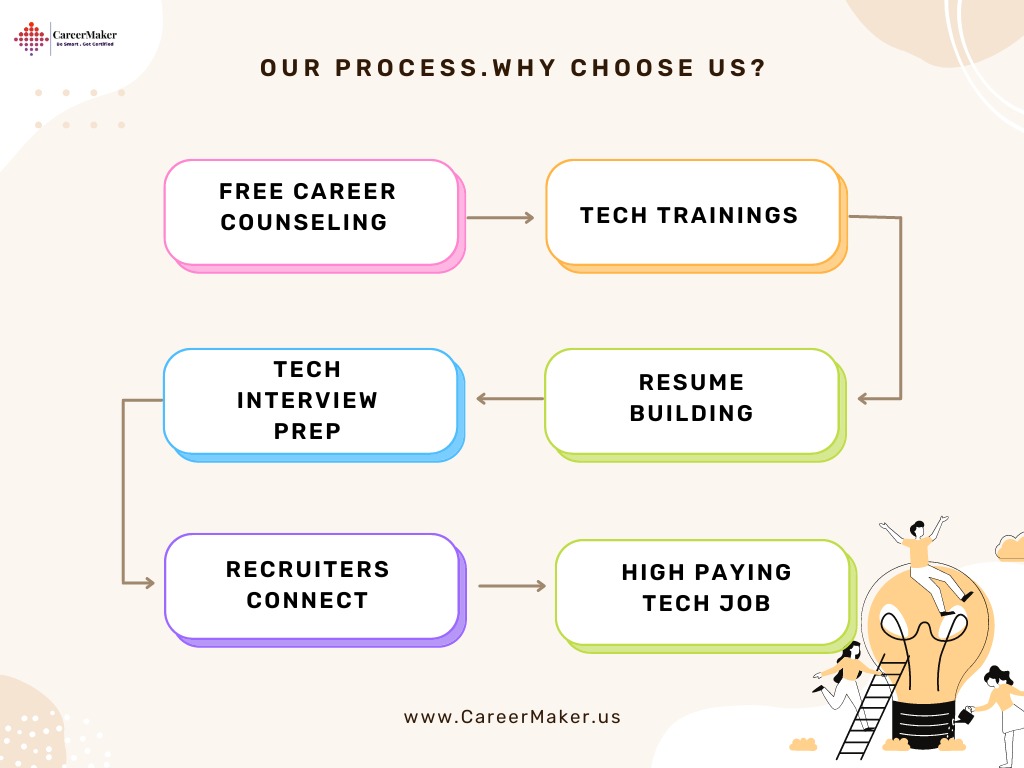 - Our World-Class CERTIFIED INSTRUCTIOR -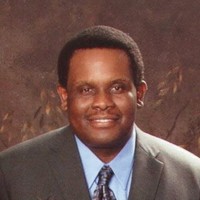 Risk Management Framework (RMF), Risk Management, Information Technology (IT) Security, Certified Information Security Manager (CISM), Certified Information Systems Security Manager (CISSM), CompTIA Cloud Admin Professional – CCAP, CompTIA IT Operations Specialist – CIOS, CompTIA Secure Cloud Professional – CSCP, CompTIA Secure Infrastructure Specialist – CSIS, Information Systems Management & Cyber Security, Cyber Security Law and Policy, Cybersecurity Regulatory Compliance, and Computer Networking,
Jim Hollis
CompTIA Instructor
- Certification of Course Completion -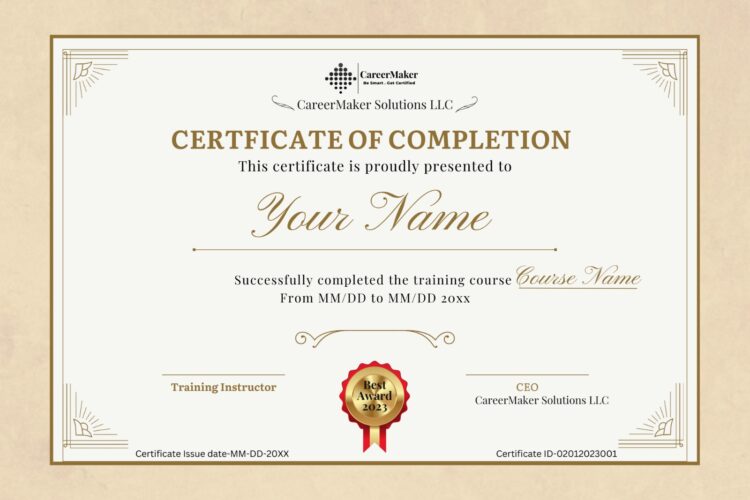 -Master the Linux Environment
Today

-
Don't miss out on the opportunity to master the Linux environment with our comprehensive training program. Join us today and gain the knowledge and skills needed to excel in Linux administration.
Call Us Today to learn more about our training program, course schedules, and enrollment options. Start your journey towards becoming a skilled Linux expert today!