SSCP(Systems Security Certified Practitioner) Training Course
Are you passionate about cybersecurity and looking to advance your career in the field? At CareerMaker, we offer a comprehensive SSCP (Systems Security Certified Practitioner) certification training course designed to help you boost your cybersecurity expertise and professional opportunities. Our training program is specifically tailored to provide you with the knowledge and practical skills required to succeed in the ever-evolving world of information security.
Your ability to implement, monitor, and manage IT infrastructure utilising security best practices, policies, and procedures set by the cybersecurity experts at (ISC)2 is demonstrated by your SSCP Certification Training Course.
Cybersecurity professionals responsible for keeping an eye on information systems and responding to security problems can earn the SSCP, or Systems Security Certified Practitioner, credential. You might show prospective employers that you have the technical abilities necessary to you could find it especially useful.
Years in IT training industry
- SSCP Certification
COURSE HIGHLIGHTS

-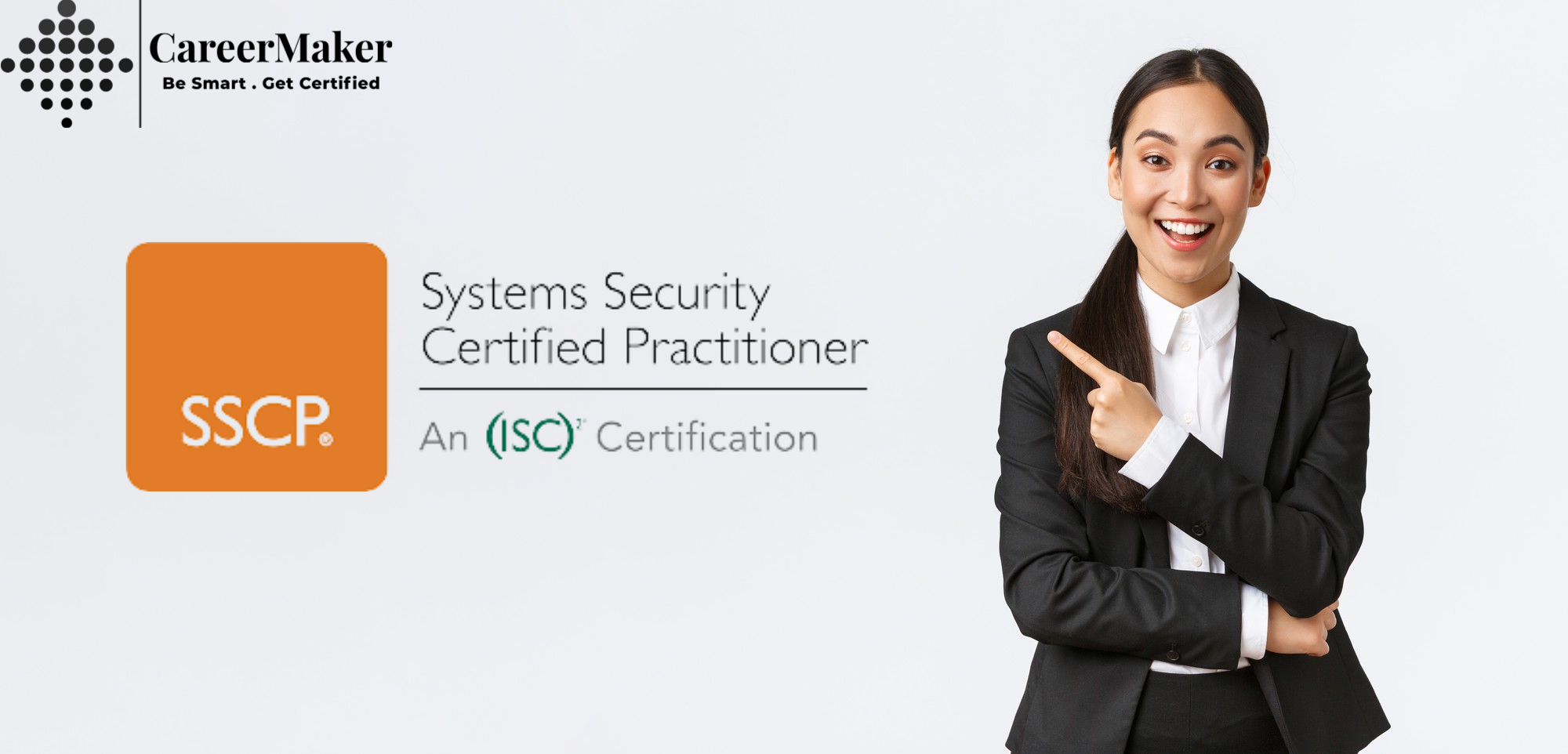 You will achieve the following after completing this course with CareerMaker: –
Recognize Access Control standards, rules, and practises to specify operations and user controls.
The availability, integrity, and confidentiality of organisational assets are ensured by implementing security operations.
Determine and specify the procedures and techniques based on IT standards for the ongoing observation and evaluation of system access results.
Gather data to help you spot and respond to security lapses or other events.
Determine the Disaster Recovery Planning and Business Continuity requirements necessary to ensure the business's survival.
- Upcoming Live BOOTCAMP CALENDAR -
| | | | | | |
| --- | --- | --- | --- | --- | --- |
| 07:00 AM-11:00 AM(CST) | Weekend Morning | August 26 2023- September 24 2023 | Live Online | ENROLL NOW | INQUIRY NOW |
| 07:00 PM-11:00 PM(CST) | Weekend Evening | August 26 2023- September 24 2023 | Live Online | ENROLL NOW | INQUIRY NOW |
| 10:00 AM to 06:00PM(CST) | Weekdays | August 28 2023- September 01 2023 | Live Online | ENROLL NOW | INQUIRY NOW |
August 26 2023- September 24 2023
07:00 AM-11:00 AM(CST)
Weekend Morning
Live Online
August 26 2023- September 24 2023
07:00 PM-11:00 PM(CST)
Weekend Evening
Live Online
August 28 2023- September 01 2023
10:00 AM to 06:00PM(CST)
Weekdays
Live Online
Do You Have Any Questions.Feel Free to contact us Today?
-SSCP Certification Course Description -
Request for more Information
-SSCP Certification Syllabus -
Security Operations and Administration
Implement and maintain authentication methods
Support internetwork trust architectures
Participate in the identity management lifecycle
Implement access controls
Access Controls
Comply with codes of ethics
Understand security concepts
The document, implement, and maintain functional security controls
Participate in asset management
Implement security controls and assess compliance
Participate in change management
Participate in security awareness and training
Participate in physical security operations (e.g., data centre assessment, badging)
Risk Identification, Monitoring, and Analysis
Understand the risk management process
Perform security assessment activities
Operate and maintain monitoring systems (e.g., continuous monitoring)
Analyze monitoring results
Incident Response and Recovery
Support incident lifecycle
Understand and support forensic investigations
Understand and support Business Continuity Plan (BCP) and Disaster Recovery Plan (DRP) activities
Cryptography
Understand fundamental concepts of cryptography
Understand the reasons and requirements for cryptography
Understand and support secure protocols
Understand Public Key Infrastructure (PKI) systems
Network and Communications Security
Understand and apply fundamental concepts of networking
Understand network attacks and countermeasures (e.g., DDoS, man-in-the-middle, DNS poisoning)
Manage network access controls
Manage network security
Operate and configure network-based security devices
Operate and configure wireless technologies (e.g., BlueTooth, NFC, WiFi)
Systems and Application Security
Identify and analyze malicious code and activity
Implement and operate endpoint device security
Operate and configure cloud security
Operate and secure virtual environments
- SSCP Certification Jobs & Salary -
- Benefits Of Choosing CareerMaker Solutions ? -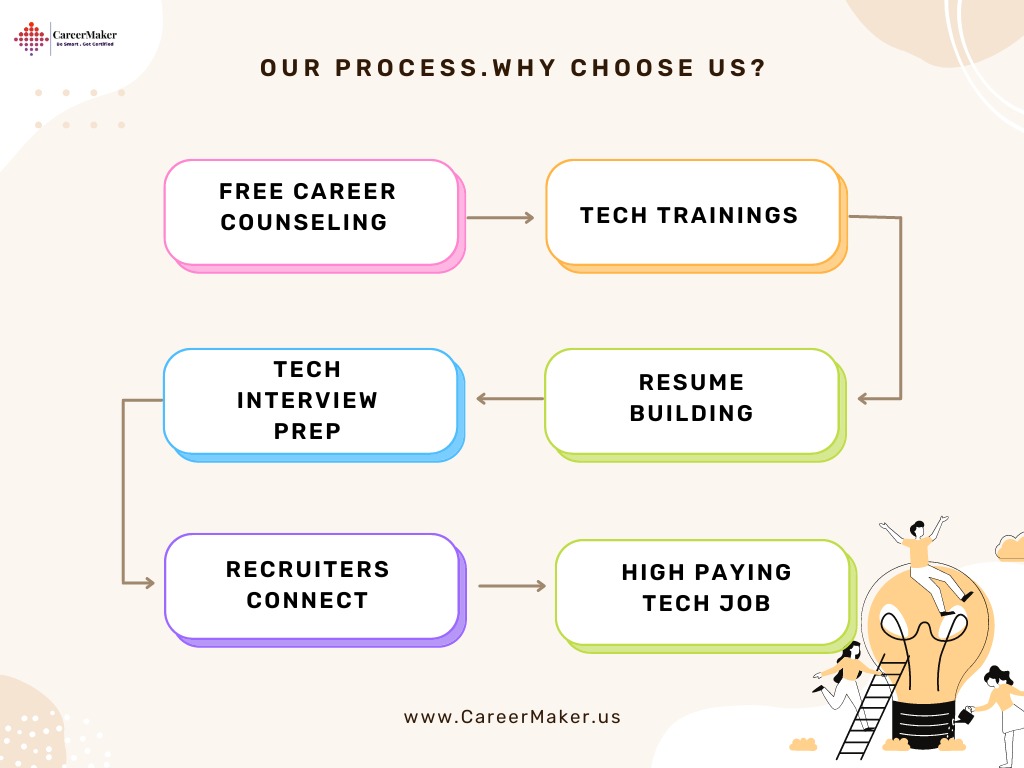 - Our World-Class CERTIFIED INSTRUCTIOR -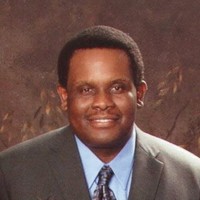 Risk Management Framework (RMF), Risk Management, Information Technology (IT) Security, Certified Information Security Manager (CISM), Certified Information Systems Security Manager (CISSM), CompTIA Cloud Admin Professional – CCAP, CompTIA IT Operations Specialist – CIOS, CompTIA Secure Cloud Professional – CSCP, CompTIA Secure Infrastructure Specialist – CSIS, Information Systems Management & Cyber Security, Cyber Security Law and Policy, Cybersecurity Regulatory Compliance, and Computer Networking,
Jim Hollis
CompTIA Instructor
- Certification of Course Completion -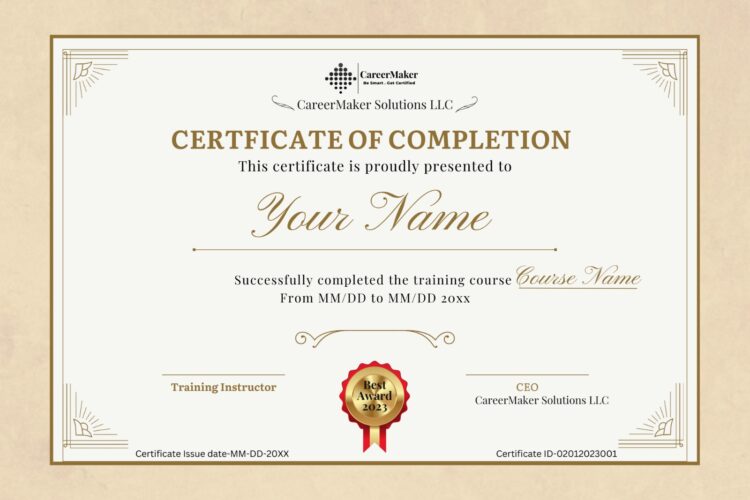 Elevate Your Career in Cloud
Security Today

-
Don't miss out on the opportunity to advance your cybersecurity career with our comprehensive SSCP certification training. Join us today and gain the knowledge and skills needed to excel in the complex world of cybersecurity.
Call Us Today to learn more about our training program, course schedules, and enrollment options. Start your journey towards a successful cybersecurity career today!