Salesforce Developer Training & Certification
A number of various job paths are available with Salesforce, including Administrator, Business Analyst, Project Manager, Functional Consultant, Technical Consultant, Developer, and Architect. Despite the Salesforce catchphrase "clicks not code," complicated requirements frequently necessitate Salesforce development and programming abilities.
The platform and the declarative capabilities must be thoroughly understood in order to become a Salesforce Developer. This will allow you to recognise when a declarative configuration solution can satisfy demand and when coding is necessary. You should still start with the fundamentals even if you are an experienced developer coming from another platform or language and would prefer to get right into learning Apex, Visualforce, and Lightning Components.
Years in IT training industry
- Career benefits with Salesforce Developer certification -
The key features of training for the Salesforce Developer Certification with CareerMaker:
As a result of taking this Salesforce Platform Developer course, you will become an expert in the following areas:
Language for object queries in Salesforce
Salesforce Test and Wrapper Classes
By means of iterator and trigger operations
Batch operations' significance
Setting up a class using Apex scheduling
Implementing both generic and unique controllers for new classes
- Upcoming Live BOOTCAMP CALENDAR -
Upcoming Live BOOTCAMP CALENDAR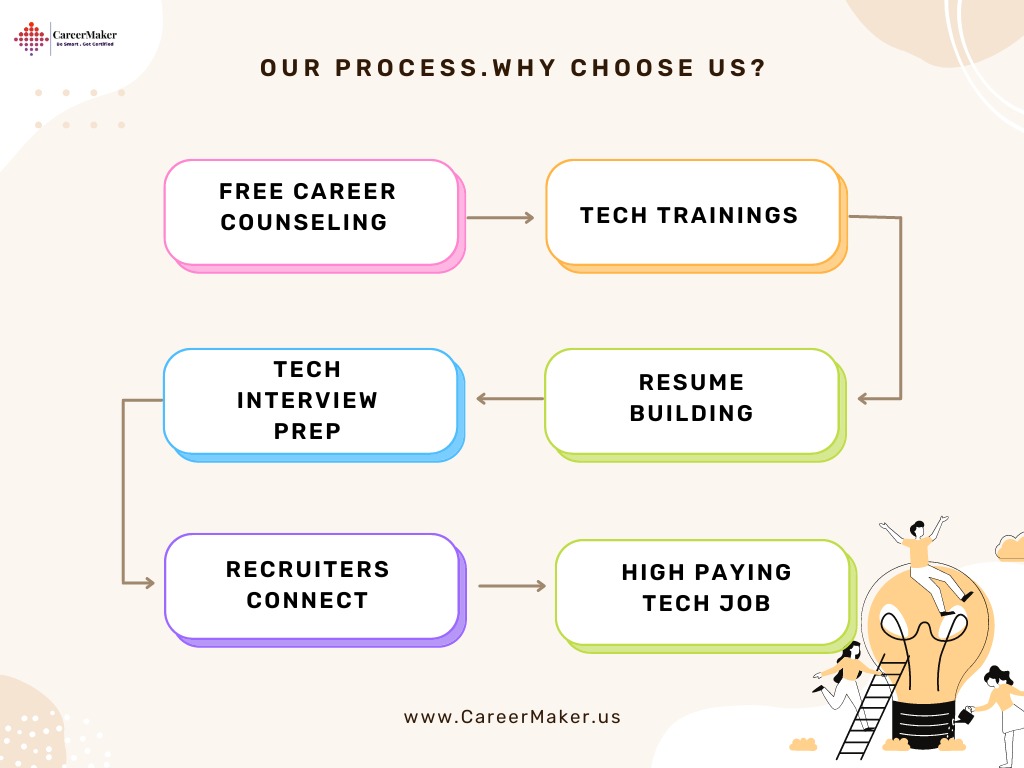 -Who should attend this Course -
Start by being familiar with the capabilities of the base objects in the Salesforce schema, such as Leads, Accounts, Contacts, Opportunities, and Cases. After that, comprehend the alternatives for building and expanding the data model with the different relationship types and the function of external objects. Then, comprehend how features like profiles, permission sets, organization-wide defaults, sharing rules, and field-level security are used to control object, record, and field access. It is crucial to comprehend the business logic that may be implemented declaratively utilising tools like roll-up summary fields, record types, and validation rules. Know the capabilities of workflow, process builder, approval processes, and visual workflow when it comes to process automation.
The ideal Target Audience for the course:
CRM- Manager
Technical Architect
System Architect
Domain Architect
Data Architecture and Management Designer
Dev life-cycle and deployment designer
Sharing and visibility designer
Identity and access management designer
Pre-requisites for Salesforce Developer Certification:
For its point-and-click features, which are always favoured over writing code in development, Salesforce is incredibly well-known. Therefore, every developer should be familiar with these point-and-click Salesforce technologies, which are covered in the Salesforce Administrator Course.
Apex programming language, which is 99% comparable to Java programming language, is used for Salesforce development.
Salesforce uses Visualforce, Aura Component, and LWC (Lightning Web Component) for UI development (Which are similar to developing webpages using Html, CSS and Javascript).
SOQL and SOSL are used by Salesforce for database queries (Which are Similar to SQL Queries).
Request for more Information
-What you will learn in this Course -
Salesforce Fundamentals
1: Platform Basics: Multi-tenant, MVC, Metadata etc.
2: Programmatic Customizations
3: Declarative vs. Programmatic Customization
4: Object Model
5: Object Relationships & Schema Builder
6: Data Management
7: Formula and Roll-Up Summary fields
Process Automation and Logic
1: Declarative Automation
2: Apex Triggers
3: Variables, Data Types and Methods
4: Control Flow Statements
5: Understand Asynchronous Processing
6: Working with SOQL, SOSL and DML Statements
7: Apex Transactions & Governor limits
8: Order of Execution
User Interface
1: Data Security Vulnerabilities
2: Visualforce Pages
3: Visualforce and Lightning Platform
4: Lightning Web Components
5: User Interface Components – Lightning, Flow and VF
6: LWC and Aura Component Events
7: Apex Interactions with Different Page Types
Testing, Debugging and Deployment
1: Writing Apex Unit Test
2: Apex Anonymous Code and Unit Tests
3: Debugging System Issues and Monitoring
4: Deployment
5: Salesforce Developer Tools
Need Customized Curriculum?
- Our World-Class CERTIFIED INSTRUCTIOR -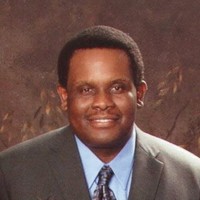 Risk Management Framework (RMF), Risk Management, Information Technology (IT) Security, Certified Information Security Manager (CISM), Certified Information Systems Security Manager (CISSM), CompTIA Cloud Admin Professional – CCAP, CompTIA IT Operations Specialist – CIOS, CompTIA Secure Cloud Professional – CSCP, CompTIA Secure Infrastructure Specialist – CSIS, Information Systems Management & Cyber Security, Cyber Security Law and Policy, Cybersecurity Regulatory Compliance, and Computer Networking,
Jim Hollis
CompTIA Instructor
- Certification of Course Completion -