SAFe® Lean Portfolio Management (LPM) Certification Course
Are you ready to become a master in Lean Portfolio Management and drive successful project execution? At CareerMaker, we offer a comprehensive LPM certification training program designed to help you excel in Lean Portfolio management practices. Our training program is specifically tailored to provide you with the knowledge, practical expertise, and industry-recognized certification required to succeed in the dynamic world of Lean Portfolio Management  execution.
Years in IT training industry
- SAFe® Lean Portfolio Management (LPM)
COURSE HIGHLIGHTS

-
The key features of training for the LPM Certification with CareerMaker:
Learn the useful methods and tools needed to put the Lean Portfolio Management functions into practice.
Use the Portfolio Canvas tool to document your portfolio's present and future state.
Find key business objectives to help you realise your portfolio's vision.
Apply lean governance and agile portfolio operations.
Create a portfolio flow using the Investment financing, Strategy, and Portfolio Kanban.
- Upcoming Live BOOTCAMP CALENDAR -
August 03 2023- August 04 2023
August 24 2023- August 25 2023
Do Have Any Questions.Feel Free to contact us Today?
-SAFe® Lean Portfolio Management (LPM) Course Description -
Learn how to integrate Agile development with business strategy, with an emphasis on accelerating the delivery of value to consumers through products and solutions. Learn the skills, tools, and strategies required to implement the Lean Portfolio Management (LPM) functions of Strategy and Investment Funding, Agile Portfolio Operations, and more with the most recent release (version 5, update 5.1).
You will learn to construct portfolio flow using the Portfolio Kanban and prioritise epics for optimum financial advantage in this two-day complete course, which is intended to help you pass the exam on your first try. Additionally, you'll discover how to set up Value Stream Budgets, and Lean Budget Guardrails, and assess the effectiveness of your Lean portfolio.
The ideal Target Audience for the course:
Program or Project Manager
Release Train Engineer or Architect
The solution, Portfolio or Product Manager
Agile Coach or SAFe Program Consultant
CEO, CTO, or Director
Consultant or Human Resources
Pre-requisites for LPM Certification:
The course is open to everyone, regardless of background. However, if you intend to take the SAFe® 5.1 LPM certification test, the following prerequisites are strongly advised:
Knowledge of the concepts and tenets of Agile
Knowledge of value streams
Familiarity with finance mechanisms for portfolio management
Taken a Leading SAFe® or SAFe® POPM course and had prior work experience
Request for more Information
- SAFe® Lean Portfolio Management (LPM) Syllabus -
SAFe Lean Portfolio Management Training – Part 1
Learning Objectives:
Learn more about Learn Portfolio Management, how business strategy can be integrated with agile development across the organisation, and how to fund strategy and investments.
Topics:
Lean Portfolio Management is introduced (LPM)
Developing a Plan and Investment Funding
SAFe Lean Portfolio Management Training – Part 2
Learning objectives:
Learn how to use the Lean Portfolio Management tools and methods. Learn how to implement the LPM function and use Agile portfolio operations and Lean governance.
Topics:
Agile Portfolio Operations implementation
Lean Governance in Practice
Putting the LPM function in place
- SAFe® Lean Portfolio Management (LPM) Jobs & Salary -
- Benefits Of Choosing CareerMaker Solutions ? -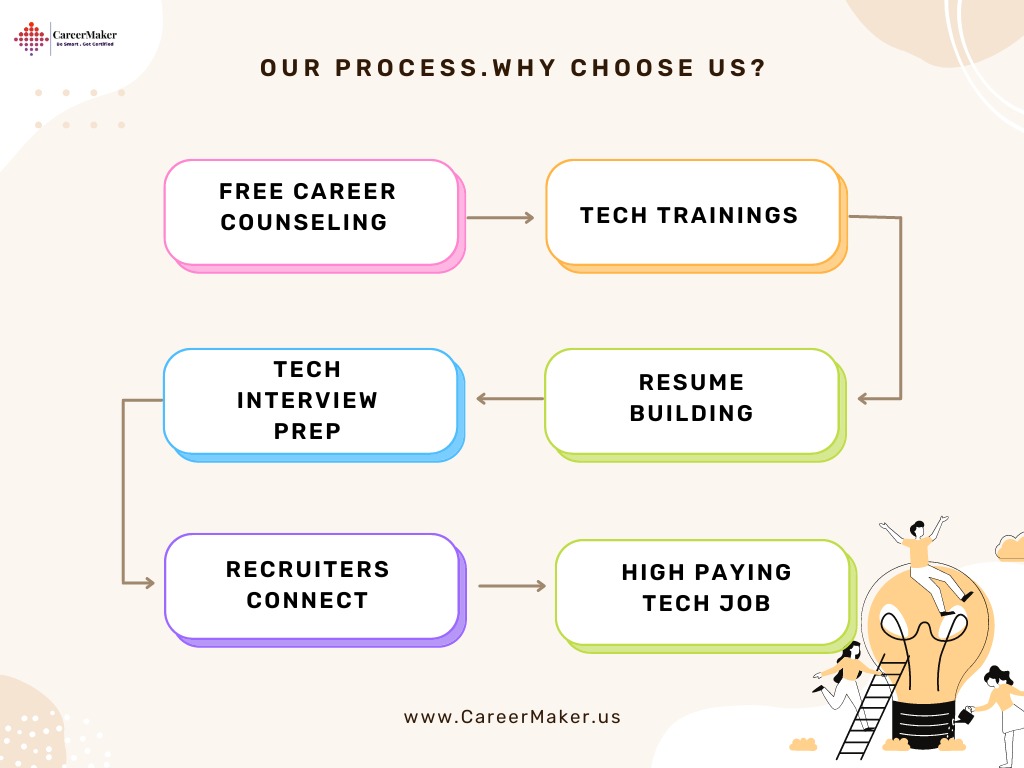 - Our World-Class CERTIFIED INSTRUCTIOR -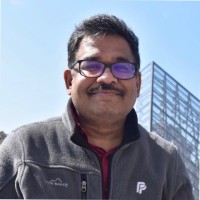 Risk Management Framework (RMF), Risk Management, Information Technology (IT) Security, Certified Information Security Manager (CISM), Certified Information Systems Security Manager (CISSM), CompTIA Cloud Admin Professional – CCAP, CompTIA IT Operations Specialist – CIOS, CompTIA Secure Cloud Professional – CSCP, CompTIA Secure Infrastructure Specialist – CSIS, Information Systems Management & Cyber Security, Cyber Security Law and Policy, Cybersecurity Regulatory Compliance, and Computer Networking,
Raj Ramachandran
Safe instructor
- Certification of Course Completion -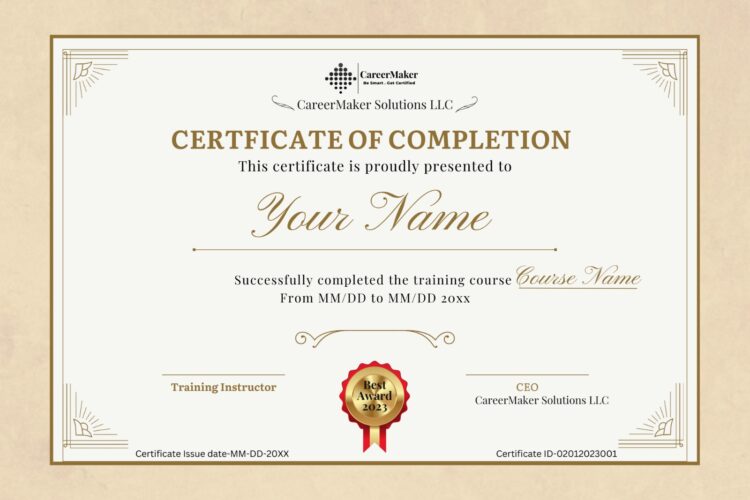 -Master Lean Portfolio Management
Today

-
Don't miss out on the opportunity to master
Lean Portfolio Management with our comprehensive LPM certification training program. Join us today and gain the knowledge and skills needed to excel in
Lean Portfolio Management execution.
Call Us Today  to learn more about our training program, course schedules, and enrollment options. Start your journey towards becoming a skilled
Lean Portfolio Management practitioner today!