#1 Top SAFe® Scrum Master Training & Certification(SSM) in Texas
You may learn more about the SAFe concepts and practises in Leading SAFe®, which also gives you the knowledge you need to confidently lead your organization's Lean-Agile transition. The course also provides you with the advice and resources you need to lead effectively in virtual teams.
Learn how businesses may achieve business agility and how to implement SAFe inside your organisation by enrolling in a Leading SAFe course. You'll discover how SAFe can enhance your time-to-market, quality, productivity, and employee engagement. You'll leave knowing how to better the flow of value and work from strategy to delivery and how to get your entire business to focus on the same set of precise goals. You'll discover how to conduct significant SAFe alignment and planning events like PI planning and what makes businesses more customer-centric.
Years in IT training industry
- Career benefits with Safe certification -
The key features of training for the Leading SAFe Certification with CareerMaker:
Improve your lean-agile leadership abilities and aid in spreading lean-agile principles throughout the organisation.
To achieve business agility, enable lean-agile transformation at the organisation level.
Organize the creation of complex solutions by enhancing project-wide communication and collaboration.
Embrace Agile across the organization, not just the IT delivery teams, and equip yourself with a Lean Portfolio.
- Upcoming Live BOOTCAMP CALENDAR -
Upcoming Live BOOTCAMP CALENDAR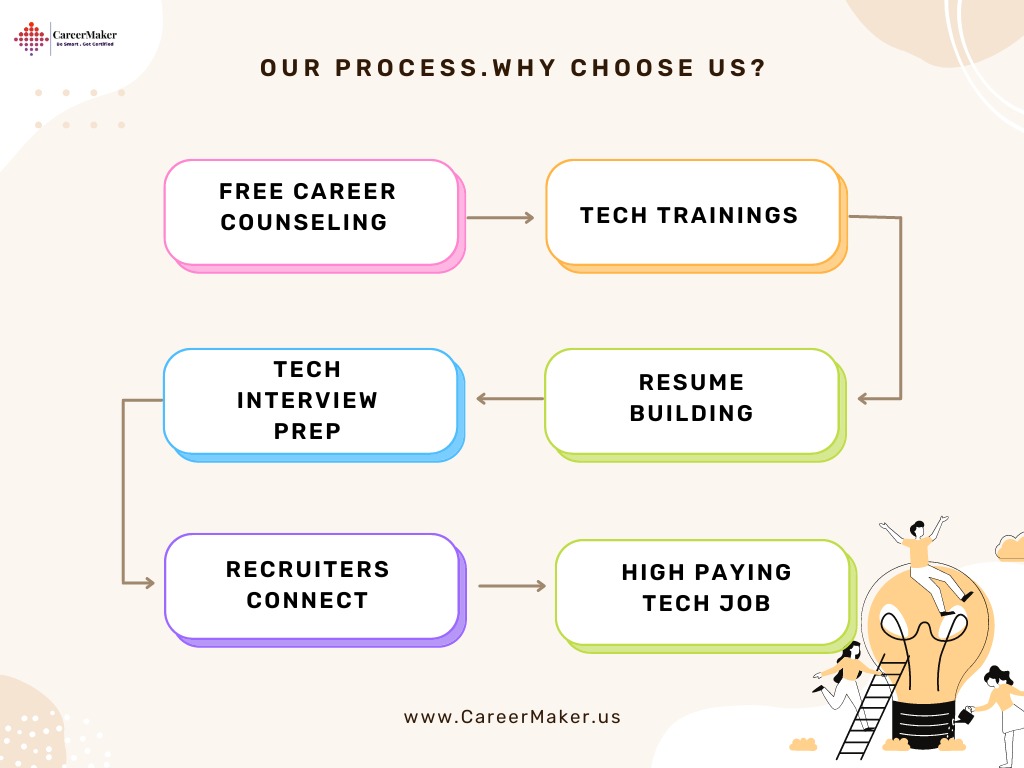 -Who should attend this Course -
Using the Scaled Agile Framework and its guiding principles of lean thinking and product development flow, the course assists you in leading agile transformation inside your organisation.
A knowledge foundation of tested, integrated concepts, practises, and competencies for achieving business agility utilising Lean, Agile, and DevOps is known as the Scaled Agile Framework® (SAFe®). In order to build and deliver enterprise-class technology-based solutions with high quality and a shorter time-to-market, Dean Leffingwell's framework simply aligns and synchronises for large-scale, multi-team Agile projects.
The ideal Target Audience for the course:
Anyone working with the Scaled Agile Framework® (SAFe®) to produce products and solutions at a large scale should take the Leading SAFe® Agilist 5.1 Certification course. It is especially useful for:
Chief Executive Officer
Portfolio Manager, Consultant
Business Analyst, Agile Coach
Solution or Systems Architect
CIO, Engineer, Project Manager
Team Lead, Release Train Engineer
Program Manager Change Agent
Vice President, Scrum Master
Pre-requisites for Leading SAFe Certification:
Any interested person, regardless of background, is welcome to enrol in this course. However, it is strongly advised that anyone planning to take the SAFe® 5 Agilist (SA) certification test possess the following:
A minimum of five years experience in project management, business analysis, testing, or software development
Prior employment with Scrum
Request for more Information
-What you will learn in this Course -
Successful Business Agility
What are the requirements to succeed in the digital age?
Recognize SAFe® as a business agility operating system.
Describe the seven pillars of business agility in brief.
Understand SAFe® Core Values and SAFe® Lean-Agile Principles
Economical strategy.
Refer to the system thinking approach.
Keep your options and assume inconsistency.
Utilize embedded learning cycles while building increments quickly.
Consider the working system's goal and mark it as a milestone.
Reduce batch size, manage backlog size, and anticipate & limit WIP.
Establishing Team and Technical Agility
Construct cross-functional Agile Teams in advance.
Describe the internal quality procedures.
Recommend using Agile Release Trains to organise around value.
Agile Product Delivery with SAFe®
How to explore client needs
Integration
Release on Demand
Utilising DevOps
Improve performance consistently
Lean Portfolio Management
What are the goals and components of a SAFe portfolio?
Create thoughtful strategic concepts
Explain the present and future states using the portfolio canvas.
Leading The Changes
Describe the conduct needed to provide a good example.
Describe methods for implementing change successfully.
Recognize the SAFe Implementation Roadmap's steps
Need Customized Curriculum?
- Our World-Class CERTIFIED INSTRUCTIOR -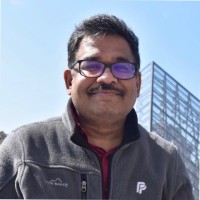 Risk Management Framework (RMF), Risk Management, Information Technology (IT) Security, Certified Information Security Manager (CISM), Certified Information Systems Security Manager (CISSM), CompTIA Cloud Admin Professional – CCAP, CompTIA IT Operations Specialist – CIOS, CompTIA Secure Cloud Professional – CSCP, CompTIA Secure Infrastructure Specialist – CSIS, Information Systems Management & Cyber Security, Cyber Security Law and Policy, Cybersecurity Regulatory Compliance, and Computer Networking,
Raj Ramachandran
Safe instructor
- Certification of Course Completion -