Lean Portfolio Management(LPM) Training in Florida
The success of any business depends on the alignment of strategy and execution, which is a major component of the Scaled Agile Framework®. You can connect across silos, empower teams, and organise around value with a Lean Portfolio Management (LPM) methodology to quickly respond to consumer demand.
Executives, project management officers (PMOs), and other important stakeholders may plan dynamically and be adaptable enough to shift initiatives and budgets as the market changes with the help of the Lean Portfolio Management course. The Lean Portfolio Management Training in Florida. training equips participants with the knowledge and methods necessary to collaborate successfully with distributed teams in remote settings. You'll learn how to incorporate feedback from participatory budgeting, connect portfolio strategy and initiatives to the agility planning and execution of work, and maintain your composure in the face of change.
View Course Preview Video
- Career benefits with LPM certification -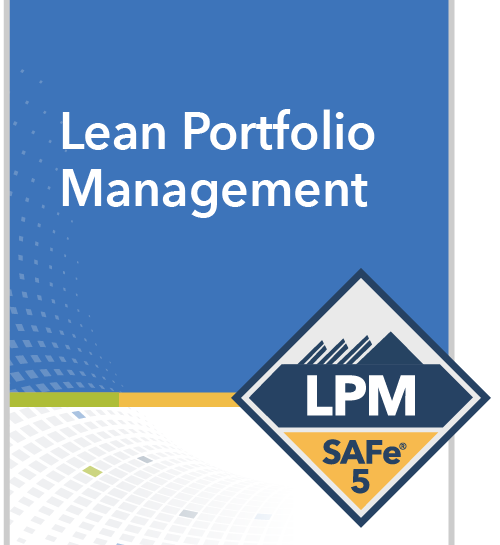 The key features of training for the LPM Certification with CareerMaker:
Learn the useful methods and tools needed to put the Lean Portfolio Management functions into practice.
Use the Portfolio Canvas tool to document your portfolio's present and future state.
Find key business objectives to help you realise your portfolio's vision.
Apply lean governance and agile portfolio operations.
Create a portfolio flow using the Investment financing, Strategy, and Portfolio Kanban.
- Upcoming Live BOOTCAMP CALENDAR -
Upcoming Live BOOTCAMP CALENDAR
-Who should attend this Course -
Request for more Information
-What you will learn in this Course -
SAFe Lean Portfolio Management Training – Part 1
Learning Objectives:
Learn more about Learn Portfolio Management, how business strategy can be integrated with agile development across the organisation, and how to fund strategy and investments.
Topics:
Lean Portfolio Management is introduced (LPM)
Developing a Plan and Investment Funding
SAFe Lean Portfolio Management Training – Part 2
Learning objectives:
Learn how to use the Lean Portfolio Management tools and methods. Learn how to implement the LPM function and use Agile portfolio operations and Lean governance.
Topics:
Agile Portfolio Operations implementation
Lean Governance in Practice
Putting the LPM function in place
Need Customized Curriculum?
- Our World-Class CERTIFIED INSTRUCTIOR -
- Certification of Course Completion -