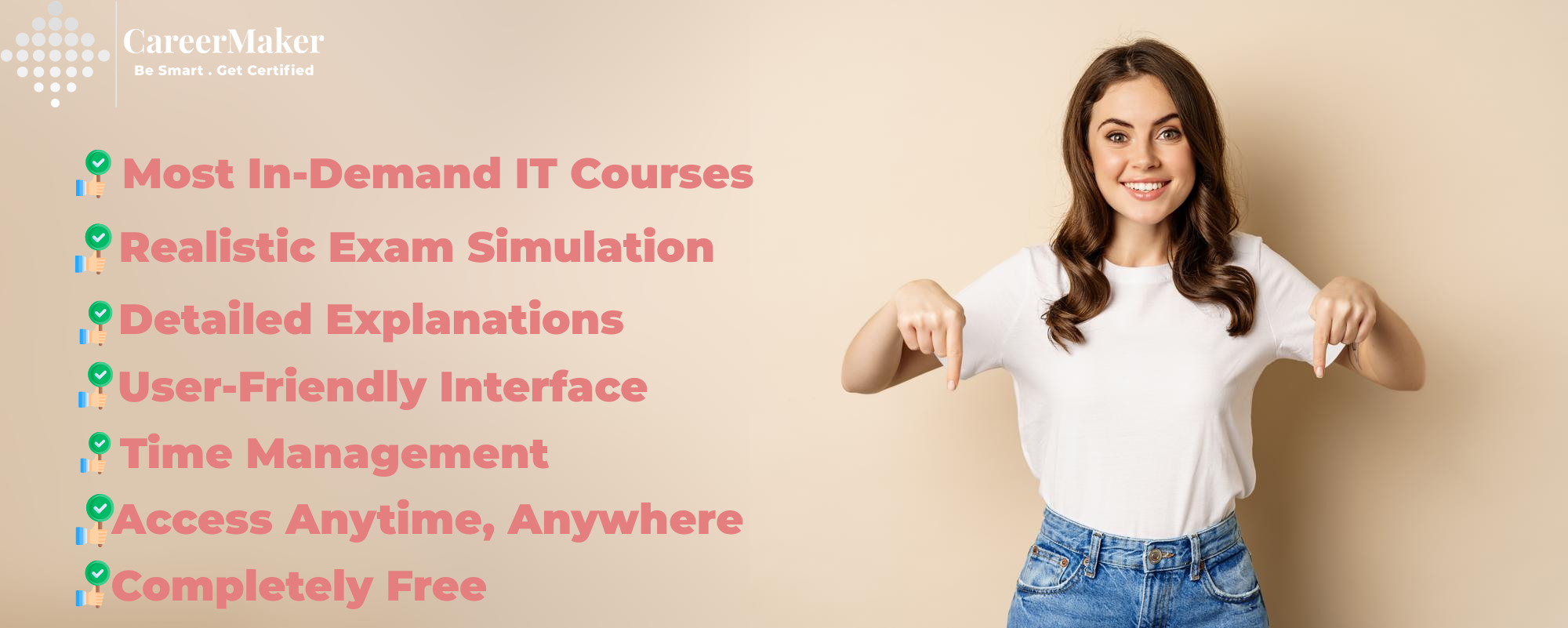 Attention all IT Professionals!
Get ready to elevate your skills with our FREE practice tests!
Are you aiming for success in the IT certification exams?
We've got you covered! Our website is offering an incredible opportunity to access high-quality practice tests for FREE!
Don't miss this chance to:
Familiarize yourself with the exam formats and question types
Assess your knowledge and identify areas for improvement
Boost your confidence to ace the actual exams
Best of all, it won't cost you a dime!
Join countless others who have benefited from our comprehensive practice tests and excelled in their IT certification exams!
Head over to our website now and claim your FREE access to the ultimate IT certification practice tests!
Get ready to take your IT career to new heights! Don't wait; start practicing today!
Limited-time offer, so act fast!
#ITProfessionals #CertificationExams #PracticeTests #FreeOffer #ProfessionalDevelopment #BoostYourSkills #ITCertifications #ITCareer #TechSkills #ITIndustry
Take our free Practice Tests and see why we're the #1 choice for IT Certifications
Disclaimer
The free practice tests on this website are provided for informational purposes only. They are not endorsed or affiliated with any certification body, and their logos are the sole proprietary of the certification body.
The practice tests are not guaranteed to help you pass the actual exam. They are designed to help you assess your knowledge and skills, and to identify areas where you need to improve.
Your actual results on the actual exam may vary depending on a number of factors, including the difficulty of the exam, the amount of time you have to study, and your personal test-taking skills.
We make no representations or warranties of any kind, express or implied, about the accuracy, completeness, reliability, suitability or availability with respect to the practice tests or the information, products, services, or related graphics contained on this website for any purpose. Any reliance you place on such information is therefore strictly at your own risk.
We disclaim all liability for any losses, injuries, or damages of any kind arising from the use of this website or the practice tests.