#1 CompTIA A+ Training In Illinois
Experts with Best CompTIA A+ Training In Illinois certifications have a track record of solving crucial issues. They support the fundamental technologies of the day, including virtualization, networking, and security. The industry benchmark for starting IT professions in the modern digital age is CompTIA A+.
The only industry-recognized certification that includes performance testing to show professionals have the flexibility to handle crucial IT support jobs is CompTIA A+. Employers worldwide rely on it to determine who to turn to for end-point management and technical support roles. More tech support job advertisements feature CompTIA A+ than any other IT certificate.
Years in IT training industry
- Career benefits with CompTIA A + certification -
- Upcoming Live BOOTCAMP CALENDAR -
Upcoming Live BOOTCAMP CALENDAR
-Who should attend this Course -
Request for more Information
-What you will learn in this Course -
Running Systems
Windows, Apple OS X, Linux, and other operating systems can all be configured, installed, and upgraded.
• Virtual Computers
installation and virtual machine imaging
• Portable Devices
Configure and troubleshoot auxiliary equipment.
• Technology Hardware
Put together and take apart computer hardware.
• Networks
Set up and maintain entire networks in the home and small workplace.
• Cybersecurity
Implement cybersecurity measures suitable for technical support and help desk positions.
• Troubleshooting
Support and troubleshoot end-user access to data and applications.
Need Customized Curriculum?
- Our World-Class CERTIFIED INSTRUCTIOR -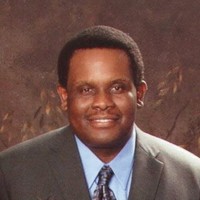 Risk Management Framework (RMF), Risk Management, Information Technology (IT) Security, Certified Information Security Manager (CISM), Certified Information Systems Security Manager (CISSM), CompTIA Cloud Admin Professional – CCAP, CompTIA IT Operations Specialist – CIOS, CompTIA Secure Cloud Professional – CSCP, CompTIA Secure Infrastructure Specialist – CSIS, Information Systems Management & Cyber Security, Cyber Security Law and Policy, Cybersecurity Regulatory Compliance, and Computer Networking,
Jim Hollis
CompTIA Instructor
- Certification of Course Completion -